By Darlin |
16
December 2022 |
0
Comments
全新原包现货LTM09C362Z东芝液晶显示屏
LTM09C362Z 8.9inch 1240*600 TFT-LCD Screen for Laptop
We can offer New in Original Package LTM09C362Z with Fast shipping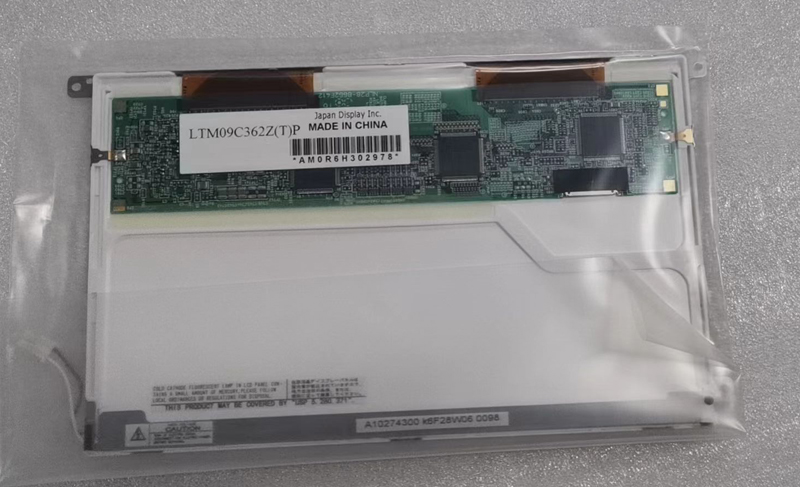 LTM09C362Z Summary
LTM09C362Z is a 8.9 inch diagonal LTPS TFT-LCD display screen, with an incorporated CCFL lighting system, without backlight driver, without touch screen.
LTM09C362Z supports display 1024(RGB)×600 (WSVGA) with aspect ratio of 17:10 (W:H), whose pixels are arranged in RGB Vertical Stripe. As for mechanical detail, it features active area of 195.072(W)×113.4(H) mm, outline size of 224(W)×129(H)×5.2(D) mm, viewing area size of 200.0(W)×118.4(H) mm,
As a TN, Normally White, Transmissive LCM product, LTM09C362Z can provides 220 cd/m² display brightness 100:1 transimissive contrast ratio , and response time of 50/50 (Max.)(Tr/Td) ms. Gray scale or the brightness of the sub-pixel is determined with a 6-bit gray scale signal for each dot, thus presenting a palette of 262K colors. This product adopted 1 pcs CCFL as it's backlight systerm which was placed as Edge light type (Bottom side), external backlight driver is additionally needed.
LTM09C362Z utilizes LVDS (1 ch, 6-bit) as it's signal inputting systerm, which connected by 14 pins Connector with power supply voltage of 3.3V (Typ.). It's typical vertical frame rate (Fv) is 60Hz.
Leave a Reply
Your email address will not be published.Required fields are marked. *